These are just a couple of cards I've done in the past that featured flowers. One is cute and SIMPLE, but the simplicity lets it shine...
And the other wasn't too hard too, a background stamp, a cut-out water-colored stamp and a ribbon. My favorite thing about it is probably what it says "Time spent with friends is time well spent" - I couldn't agree more!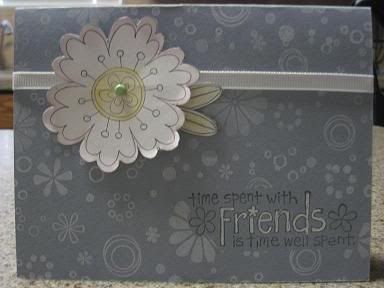 Hope y'all have a great day!