Ok - so I'm still a little short in my fundraising attempts for my breast cancer walk in April. I've raised $1520 of $1800, so there's only $270 left to go! One of the things I've gotten into over the past couple of years has been decorated sugar cookies. These are greatly popular at kid's birthday parties and wedding/baby showers. So I thought I'd combine the two in hopes to reach my goal...
For a donation of $50, you will get 3 dozen cookies decorated according to your 'party theme'. Not only is this a GREAT deal (honestly these types of cookies are usually $2+/ea at a bakery), but your 'purchase' will be tax deductible.
Please contact me regarding the date and theme of your party and then you can make a donation
HERE
.
If you need more than 3 dozen cookies, just let me know and we'll work out a donation amount based on the amount of cookies you'd like.
Just to give you an idea of some of the cookies I've done in the past, here are some pictures:
Cookies for Meg's baby shower for Charlie:
Cookies for Cora's barnyard birthday:


Cookies as cake decorations for Courtney's baby shower for Zoe: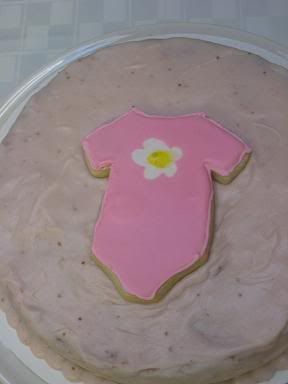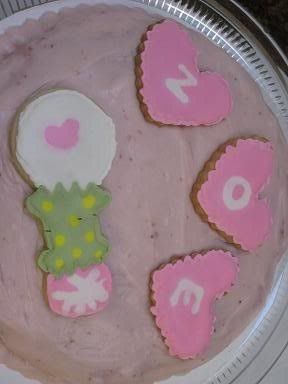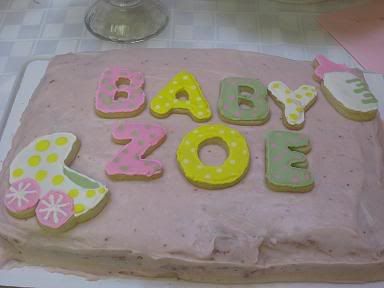 Cookie Favors for Meredith's baby shower for Morgan: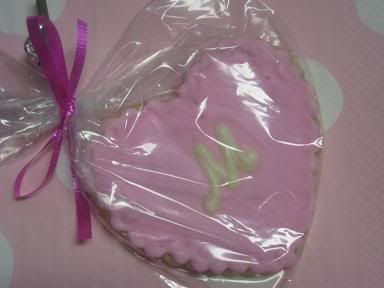 Let me know if you're interested! You can email me HERE.