So here's a bit of a change of pace for Thursdays Rock... but not too far, I'm going to talk a bit about another Nashville artist, just in a difference scene. Like many of you, I have stopped listening to Country Radio - it's just pathetically depressing, or maybe that's just the Houston market, but it is what it is. But what Houston DOES have is an incredible Contemporary Christian radio station in KSBJ. I listen to it as much as I can heading to work, and then home again. Unfortunately the signal is not good in Sugar Land, but it lasts for most of my drive... I find that the music uplifts and encourages me regardless of my mood. I can be having a horrible day, a wonderful day, a cryfest or be laughing at everything and that music just always fits. It might just be one line, but I can usually always get something applicable out of that 30/45 minute drive...
One of my absolute favorite artists is the former American Idol contestant,
Mandisa
. I've seen her twice in concert at Women of Faith conferences, and that girl has got IT. It's rare that you just see the light of Christ burst out of someone, but there is no doubt that Mandisa has it - she absolutely radiates Christ. And when you are at her shows, if you are not praising God right along with her, then you might in fact be dead.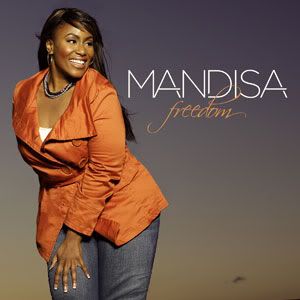 So for those of you that are looking for encouragement, I'd highly recommend checking her out. She just released a new CD, Freedom, but her first CD, True Beauty has a number of gems on it as well. The lyrics to one of my favorites are below. And you can check her out on
MySpace
as well!
But before that, for those of you that are in a battle with the buldge, I'd highly recommend her book,
Idol Eyes
. She talks of her journey on American Idol and how she reacted to the things Simon and others would say behind the scenes. But most of all, it's encouraged me as I strive to lose weight I've kept on for way too long AND encouraged my daily walk with the Lord. She really has amazed me in many facets...
And now, for one of my favorites...
Voice Of A Savior

Some people try to listen to the bottom of a bottle
Some people try to listen to a needle in their arm
Some people try to listen to the money in their pocket
Some people try to listen to another's arms

You and I are not that different
We got a void and we're just trying to fill it up
With something that will give just a little peace
All we want is a hand to reach to
Open arms that say I love you
We'd give anything to hear
The voice of a Savior

Some people try to find it with blind ambition
Some people try to find it where no one else has gone
Some people try to find it in the crowns of victory
Some people get defeated and lose the strength to carry on

Chorus

Some people try to find it in the shadow of a steeple
Some people try to find it in the back row pew
Some people try to find it in the arms of Jesus
That's where I found it, how about you?