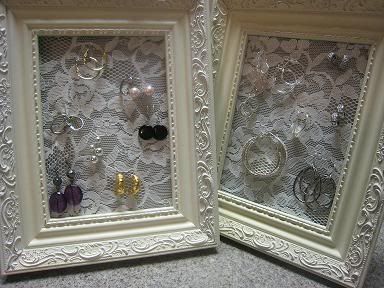 The other day I was watching something on television and saw these picture frames - they seemed simple yet clever. And it's something I could definitely utilize in my bathroom, so I set out to get the supplies. And within 15 minutes I had these made. All you do is pop out the glass from the front of a picture frame and stretch lace across the opening (I used hot glue to adhere the lace to the inside edges of the picture frames).


I might even start making these as gifts... hmmm
P.S. Hobby Lobby has their frames 1/2 off this week if anyone is interested...