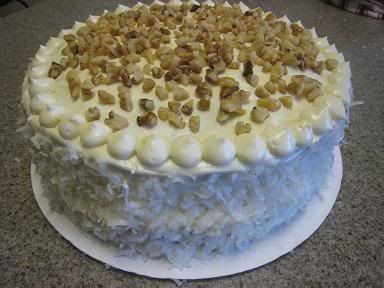 So it's a friend's birthday today and on a whim I decided to whip up one of my most requested cakes. Not to mention, it's not on the blog yet - why have I been holding out on y'all?!?!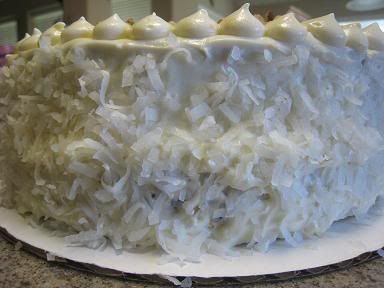 And to be 100% honest - I just found this recipe a few years back. I haven't made ANY modifications. It simply doesn't need any. It's that good. Just make it. You can thank me later...
Pumpkin Carrot Cake
Ingredients
2 cups all-purpose flour
2 teaspoons baking soda
2 teaspoons ground cinnamon
1/2 teaspoon salt
3/4 cup milk
1 1/2 teaspoons lemon juice
3 large eggs
1 1/4 cups
LIBBY'S® 100% Pure Pumpkin
1 1/2 cups granulated sugar
1/2 cup packed brown sugar
1/2 cup vegetable oil
1 can (8 oz.) crushed pineapple, drained
1 cup (about 3 medium) carrots, grated
1 cup coconut, flaked
1 1/4 cups nuts, chopped, divided
Cream Cheese Frosting (recipe follows)
Directions
PREHEAT oven to 350° F. Grease two 9-inch-round cake pans.
COMBINE flour, baking soda, cinnamon and salt in small bowl. Combine milk and lemon juice in liquid measuring cup (mixture will appear curdled).
BEAT eggs, pumpkin, granulated sugar, brown sugar, oil, pineapple, carrots and milk mixture in large mixer bowl; mix well. Gradually add flour mixture; beat until combined. Stir in coconut and 1 cup nuts. Pour into prepared cake pans.
BAKE for 30 to 35 minutes or until wooden pick inserted in center comes out clean. Cool in pans for 15 minutes. Remove to wire racks to cool completely.
FROST between layers, on sides and top of cake with Cream Cheese Frosting. Garnish with remaining nuts. Store in refrigerator.
FOR CREAM CHEESE FROSTING:COMBINE 11 ounces softened cream cheese, 1/3 cup softened butter and 3 1/2 cups sifted powdered sugar in large mixer bowl until fluffy. Add 1 teaspoon vanilla extract, 2 teaspoons orange juice and 1 teaspoon grated orange peel; beat until combined.